Veneers – Marysville, OH
Veneers Will Revamp Your Smile
If you're unlucky, you may have many smile flaws at once. Perhaps these issues include tooth stains, chips, cracks, and more. That said, you don't have to live with such dental imperfections. You could, in fact, opt for dental veneers in Marysville! We at Northwest Family Dental would greatly enhance your smile with these special shells. To learn more about them and how they work, just keep reading or book a visit to our office!
What are Dental Veneers?
Dental veneers are thin shells that dentists place on teeth's fronts. In general, their main use is to cover up a patient's various smile flaws — things like stains, chips, cracks, and fractures. Given their ability to hide dental misalignment, people sometimes call veneers "instant orthodontics."
As of now, veneers tend to be made from porcelain or ceramic. These materials let dentists customize the shells' color, size, and shape. Consequently, you can count on treatment results to blend with your smile. Plus, the prosthetics' durability makes them long-lasting and stain-resistant.
The Process of Getting Veneers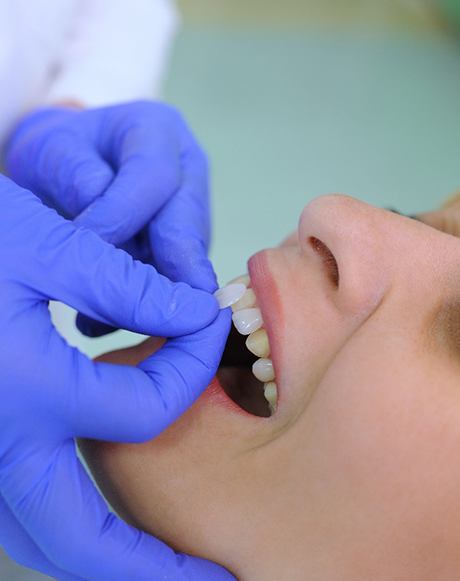 Veneer placement generally involves three major steps: the consultation, the "prep visit," and the final placement.
For the consultation, you'll discuss your treatment goals with our office's dentists. In particular, you'll get to bring up the flaws you want veneers to address. At the same time, we'll be able to learn more about your desired expectations, medical history, and so on.
Once the initial discussion is over, we'll prep your teeth for the veneers. Doing so will involve cleaning them and removing bits of their enamel. Our team will also take a dental impression, which a lab will use to make your veneers. The final products won't be ready for a few weeks, though, so you'll wear temporary ones in the meantime.
At the final placement, we'll place your now-ready veneers on your teeth. The treating dentists will also make last-minute adjustments, thus confirming the shells work correctly.
The Benefits of Veneers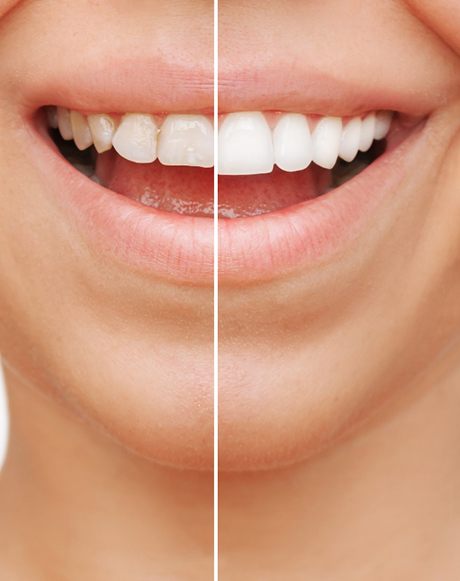 A veneer treatment offers patients a great many benefits. These perks include things like:
Lifelike Results: Whether made with porcelain or ceramic, veneers match your surrounding teeth. That being the case, they're highly lifelike and blend seamlessly with the rest of your smile.
Stain-Resistance: Veneers tend to be stain-resistant, meaning they don't discolor as easily as natural enamel. Therefore, you can count on them to better endure stain agents in coffee, berries, red wine, soda, etc.
Versatility: Since they cover the entire fronts of teeth, veneers can hide a wide range of smile flaws. As such, you can use them to treat stains, chips, cracks, fractures, and even misaligned teeth!
Long Lifespan: The average veneer will last for about 15 years or so. Those given proper care, however, often have lifespans of 30 years or more!
Understanding the Cost of Veneers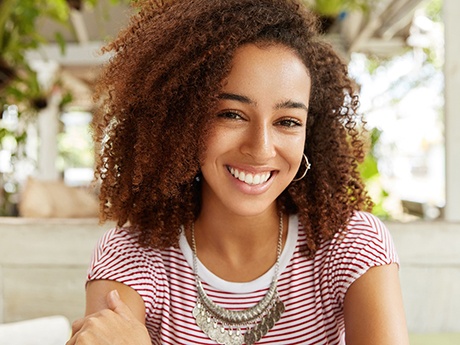 Are you unhappy with your smile? If you have multiple dental imperfections, you may be thinking about getting veneers to transform your grin. Even though they're thought to be expensive, they're actually far more affordable than you think! Our team at Northwest Family Dental will create a personalized treatment plan to help you achieve your dream look while staying within your budget. Below, you can learn more about the financial aspects of our cosmetic procedures to determine if veneers are truly your best option.
Cost vs. Cosmetic Dentistry: What's Right for Me?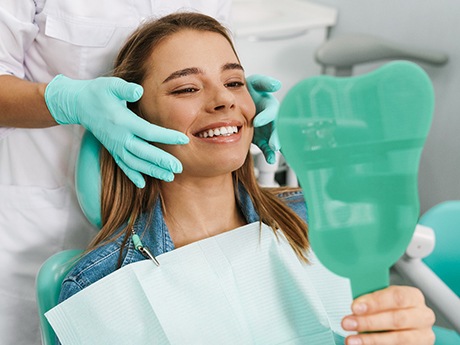 There are many different ways you can turn your smile into one of your dreams. Cosmetic dentistry services differ from one another in terms of cost, timeline, and life expectancy.
Before committing to veneers, you should weigh the factors of your other available options, such as:
Dental Bonding: Using tooth-colored composite resin, we can address minor flaws in your smile. Although this treatment is cost-effective, it will need to be redone every few years.
Teeth Whitening: Don't like the color of your smile? We can get rid of discoloration with a professional whitening system. Your results can last months or years depending on your aftercare routine. However, you should keep in mind that this option cannot fix tooth position or shape.
Veneers: While this option is more costly, it's the only one capable of transforming every aspect of your smile. If you need a boost in tooth color, shape, or position, veneers can do it all! Best of all, your results can last well over a decade with proper maintenance.
How to Make Veneers Affordable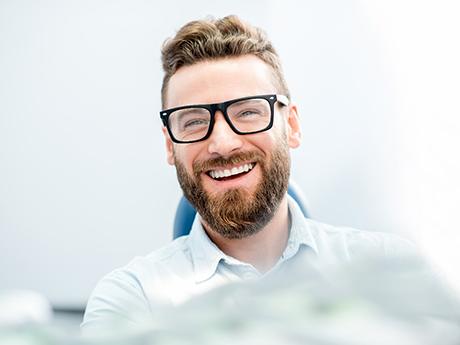 Veneers aren't typically covered by dental insurance because they're not considered "medically necessary". But don't worry – there are other ways to make your treatment more affordable!
At Northwest Family Dental, we offer CareCredit financing, which allows you to split up the total cost of your care into smaller monthly installments. This payment plan typically comes with little-to-no interest, ensuring you save even more money. With this option, you can cover the cost over time instead of all at once!
Ready to start your transformation? Give us a call today to get started on the veneer process! Our team is happy to help you improve your smile in a way that works best for your budget.
Veneer FAQs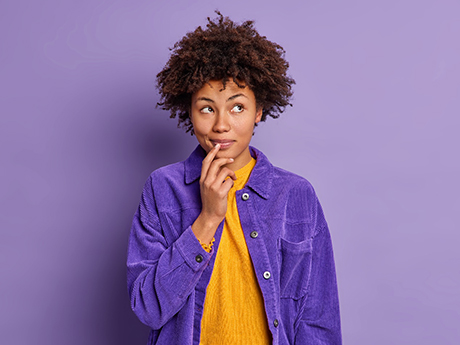 From factors that impact the cost to noteworthy benefits and an overview of the treatment process, we've covered a lot of information on veneers so far. However, many patients are still curious about day-to-day life with veneers. Do they have to stop drinking coffee? Is there anything they can't eat? How long do they usually last? Don't worry – finding the answers to these FAQs is as simple as reading on!
Do Veneers Feel Like Real Teeth?
They do! First, the dental materials they are made from are smooth and lifelike, which ensures they won't feel awkward or unnatural in any way. Furthermore, each veneer is 100% made for each patient. As a result, the shape, size, and shade are tailored specifically to your unique smile and smile goals. This means that they will look as natural as they feel as well.
Will I Still Be Able to Drink Coffee with Veneers?
If you're a coffee lover, then you'll be happy to know that you won't have to give up your morning cup of joe or afternoon iced coffee for the sake of your veneers. Although dark-colored beverages are known for their staining effect, high-quality dental materials like porcelain don't discolor as easily as your enamel. With that said, we still encourage our patients to take proactive measures to prevent staining, like using a straw.
Is There Anything I Can't Eat with Veneers?
With your temporary veneers, you'll need to stick to a soft foods diet. Vegetable soups and smoothies are great options since they are easy to eat and filled with nutrients. Of course, once your permanent veneers are bonded in place, you'll be able to go back to your regular diet.
Like your natural teeth, your veneers can chip or crack. To prevent that from happening, you should exercise caution with hard, sticky, and chewy foods. It's also important to avoid chewing on ice or objects like pencils and pen caps. Lastly, indulge in alcohol sparingly since it can weaken the bonding material that's holding your veneer in place.
How Long Do Veneers Last?
Veneers last significantly longer than other cosmetic dental treatments, like teeth whitening, which is one of the many reasons patients choose them to transform their smiles. While the average lifespan is between 10 and 15 years, some studies have shown that they can last for well over two decades with the right best practices in place. That includes getting a dental checkup and cleaning every six months, committing to a solid oral hygiene routine, and avoiding unhealthy habits, like smoking and chewing on ice.
How Many Veneers Will I Need?
In short, there isn't a one-size-fits-all answer. For patients struggling with one flawed tooth, a single veneer may be all that's needed to make your dream smile a reality. For patients who have several imperfect teeth, 10-12 may be a more realistic number. Ultimately, the answer depends entirely on your specific smile goals. During your consultation, we can share our recommendations to help you determine the answer as well.