Dental Implants – Marysville, OH
A Lifelong Solution for Missing Teeth
Having gaps in your smile can be devastating, but you don't have to live that way forever. At Northwest Family Dental of Marysville, we're happy to provide a life-changing method of tooth replacement unlike anything else. With dental implants in Marysville, you can replace your missing teeth from the roots up to the chewing surface. This modern solution establishes a lasting foundation, prioritizing oral health in addition to function and appearance. If you're ready to say goodbye to tooth loss, continue reading or schedule a consultation with our team to learn more about this service.
Why Choose Northwest Family Dental of Marysville for Dental Implants?
Partnered with Trusted Specialists for Optimal Results
Advanced Dental Technology for Precise Treatment Planning
Insurance Welcome and Flexible Financing Available
What Are Dental Implants?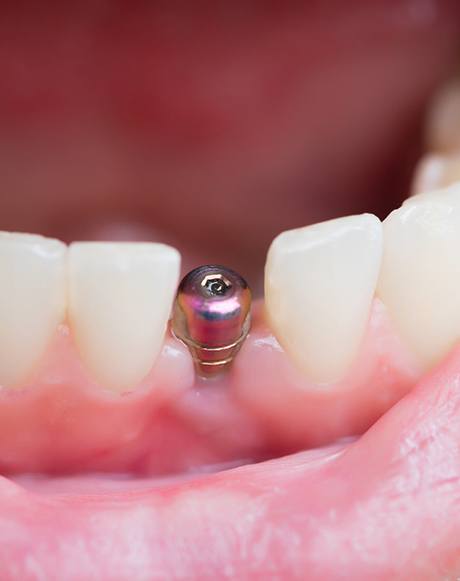 A dental implant is a small titanium post that's surgically inserted into the jawbone to replace the entire structure of a missing tooth. Over time, it'll naturally fuse with the surrounding bone tissue via a process called osseointegration. The implant is used to support a brand-new crown, bridge, or denture above the gum line. Since implanted teeth are built just like real teeth, your smile will look and feel incredibly natural!
The 4-Step Dental Implant Process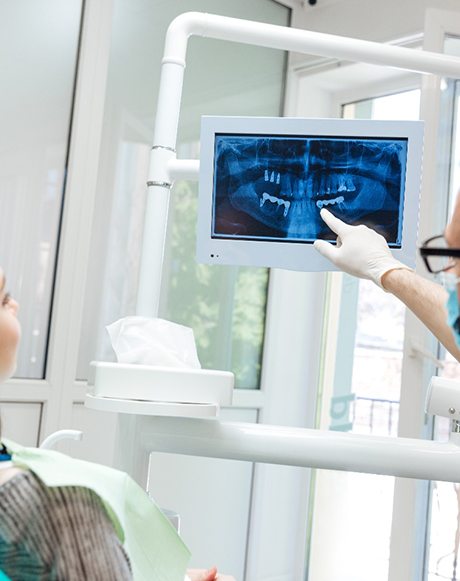 Getting dental implants in Marysville is a multi-step process that takes place over several months. While this entire journey is longer than what it takes to place a bridge or denture, many patients find the results to be well worth the effort. Each patient's treatment will look slightly different, but the four main steps remain the same. Here's what to expect:
Initial Dental Implant Consultation: First, you'll need to attend a consultation with our team to determine what's needed to make you a viable candidate for dental implants. We'll review your medical history and assess the current state of your oral health.
Dental Implant Surgery: Once you're ready to undergo implant surgery, you'll be referred to a local oral surgeon. They'll insert your dental implants at precise angles and locations, then suture your gums closed to begin the healing process.
Dental Implant Osseointegration and Abutment: Your dental implants will naturally begin fusing with your jawbone shortly after they've been placed. This natural process is called osseointegration and takes three to six months to complete. Afterward, you'll receive abutments to keep your restorations in place.
Delivery of Dental Implant Restorations: Once you're all healed up, you'll return to our office for the placement of your crown, bridge, or denture. These restorations will complete your smile, providing results that look and feel natural!
The Benefits of Dental Implants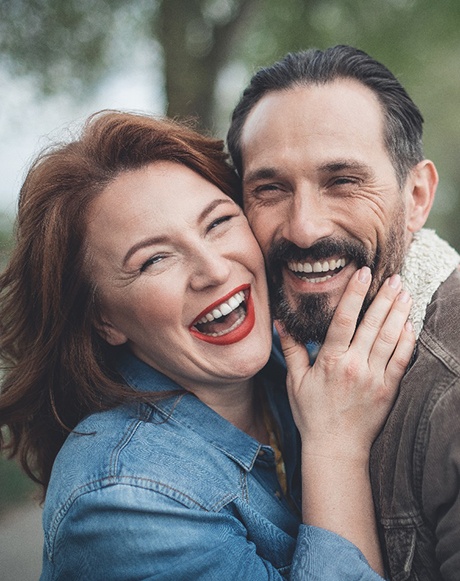 A dental implant is the only treatment to mimic both the root and the crown. This allows you to enjoy exceptional benefits that aren't possible using any other treatment, including:
Over a 95% success rate to last for several decades with the right aftercare.
Looks natural using all-ceramic material.
Regain as much as 70% of your natural biting force.
Preserves your jawbone to stop dental drift.
Improves your oral health to reduce your long-term oral health expenses.
Supports your facial tissues for a youthful appearance.
Doesn't alter any healthy teeth or rely on them for support.
Easy maintenance and care.
Long-term, cost-effective solution.
Who Dental Implants Can Help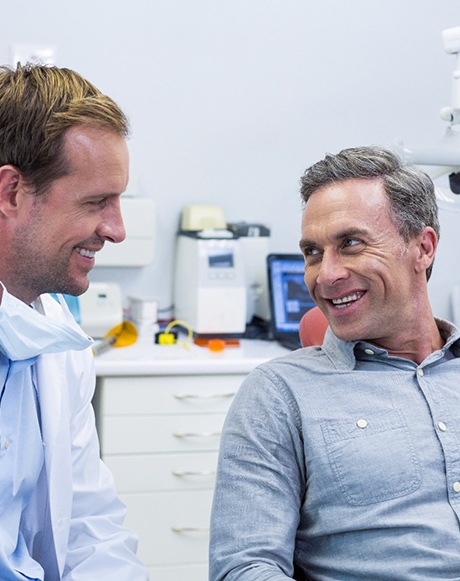 Whether you're missing one or more teeth, dental implants can help restore your smile. At your consultation, our team will conduct a detailed examination of your mouth and bone structure to ensure you're a good candidate for this treatment. Although the exact details of your treatment will vary based on your case, most healthy adults are eligible for this modern tooth loss solution.
Missing Single Tooth: A single dental implant can be paired with a crown to replace a missing tooth.
Missing Multiple Teeth: If you're missing several consecutive teeth, our team can place two dental implants on either side of the empty space. Then, an implant bridge is attached to complete your smile.
Missing All Teeth: A full denture can be attached to as few as four implant posts placed at precise locations and angles throughout the jaw.
Understanding the Cost of Dental Implants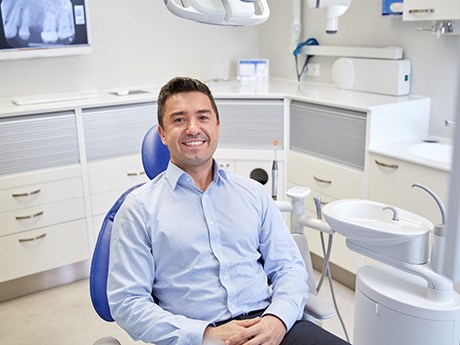 The cost of dental implants in Marysville is not the same for everyone suffering from tooth loss. Instead, your price point is determined once you schedule an appointment with our implant dentist. It is during this visit that we will determine various factors that will serve to create your cost estimate. Once we have that, a member of our team will work to maximize any dental insurance benefits you might have as well as provide additional payment information should you need further assistance.
Preliminary Treatments & Dental Implant Surgery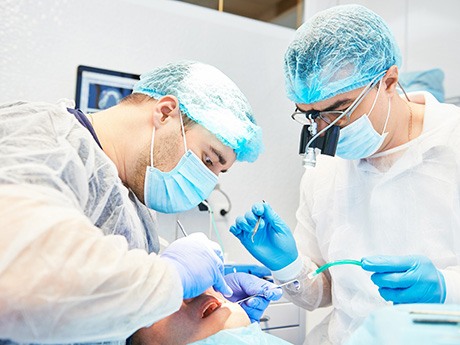 Some of the components of your cost estimate will include preliminary treatments if your dentist decides that you need them. These can include bone grafting, periodontal therapy, or even tooth extraction.
Also, part of your cost estimate will include the actual surgical procedure. Because we do partner with local dental implant specialists, you will be required to pay a separate price for the actual placement procedure. This will be different than the bill you will receive from our office for the restoration and any other treatments.
The Parts of Your Dental Implant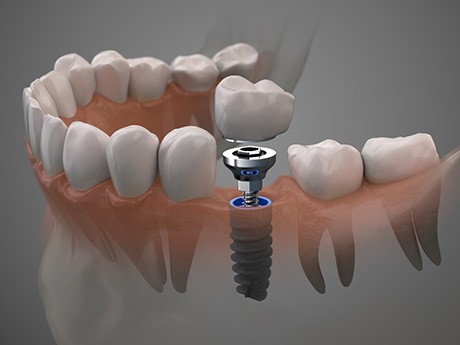 Dental implants in Marysville are all different, so their parts often incur various fees, some of which include:
The number of dental implant posts needed – Depending on whether you need one, multiples, or an entire arch, how many dental implants you have put into place will make a difference when it comes to cost.
The materials used – Titanium and zirconia are the two most popular materials dentists use when choosing dental implants.
The type of restoration needed – When meeting with our implant dentist in Marysville, you can expect them to discuss the type of restoration you will need, which will be either a crown, bridge, or denture. Naturally, the latter will cost much more than a single dental crown.
The brand – There are different brands and manufacturers of dental implants, and you may be tempted to go ahead with a cheaper brand. However, doing this will only result in lackluster results. Our team will explain why we choose higher-quality materials to help you obtain the smile you deserve.
How Dental Implants Can Save You Money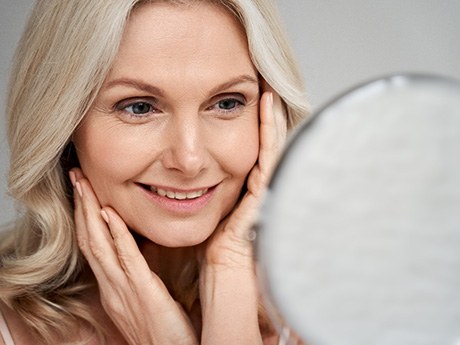 There are several unique ways you can actually save money when wearing dental implants:
Dental implants do not require that you purchase additional products such as denture adhesives. These can add up over time.
Dental implants do not require regular replacement or adjustment, so you can avoid additional visits to the dentist's office for this type of maintenance.
Dental implants prove beneficial for those suffering from tooth loss because of the minimized risk for systemic issues such as osteoporosis, heart disease, and diabetes. These are often linked to tooth loss, so by choosing dental implants, you can help to lower your risk of future, costly medical treatment.
Does My Dental Insurance Cover Dental Implants?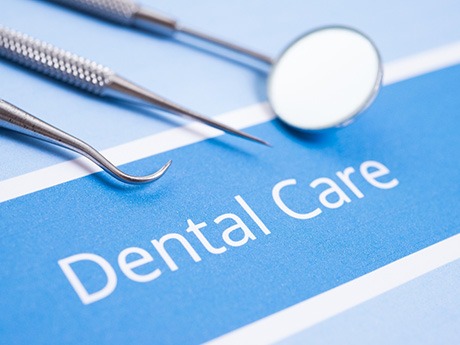 Some dental insurance companies now offer coverage for dental implants; however, many still do not. If yours will not provide coverage for the procedure, you may still be eligible to receive some level of financial assistance with your restoration or preliminary treatments. Our team will review your plan and maximize any of your available benefits so that you can save big when choosing dental implants.
Making Dental Implants Affordable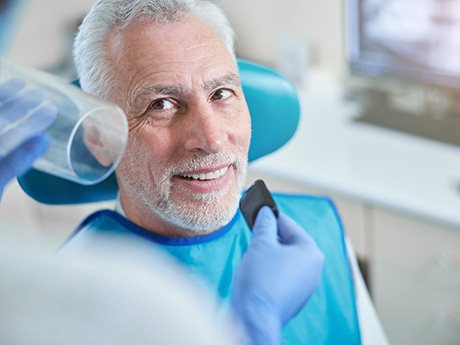 If you are uninsured, there are two additional ways you can pay for treatment apart from dental insurance and with cash, check, or credit card. There is the option to enroll in flexible financing through CareCredit, which allows you to break up your payments over several months. You can also enroll in our in-house membership plan, which is $400 per year, and you will receive access to preventive care as well as a 20% discount on other available treatments.