Children's Dentistry – Marysville, OH
Nurturing the Youngest Smiles in Your Family
We're always happy to see children at Northwest Family Dental of Marysville! Bringing your son or daughter to see our dentists regularly will help forge positive associations with the dental office, encouraging them to feel more comfortable seeking dental care as they get older. Our friendly dentistry team members are experts at nurturing the youngest smiles in your family and will make sure your little one feels right at home every time. Call our dental office today to schedule your child's next visit for children's dentistry in Marysville, OH!
Why Choose Northwest Family Dental of Marysville for Children's Dentistry?
Experienced, Gentle Dentists
Spotless, Homey Dental Office
Extremely Safe Digital X-Rays
Dental Checkups & Teeth Cleanings for Kids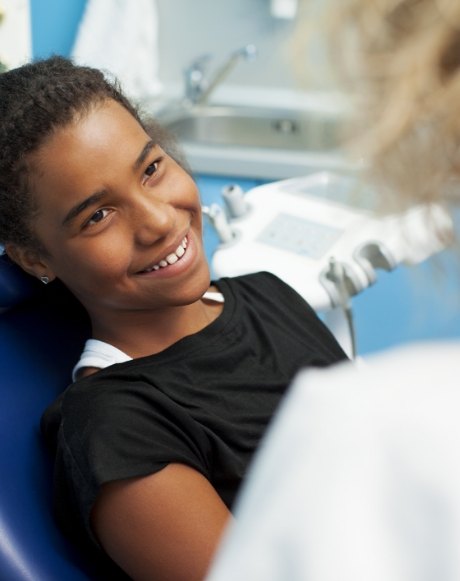 Just like adults, children should come in to see us for a checkup and cleaning twice a year. Our dentists and team members have plenty of experience making these visits pleasant and productive for kids of all ages. We'll closely monitor their smile's development to catch any issues early on, give their teeth thorough cleanings, and get them comfortable in the dental office, which can lead to a lifetime of better oral health.
Dental Sealants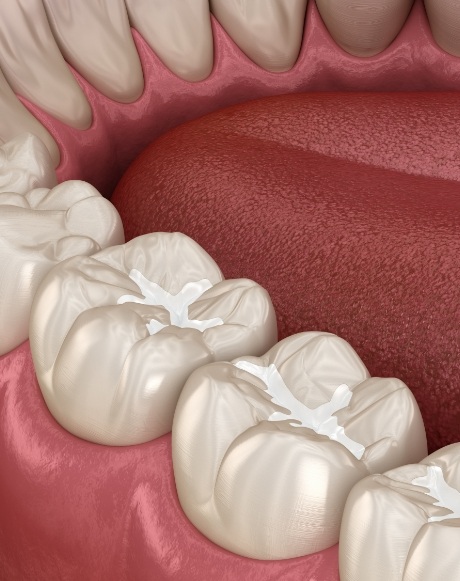 Most cavities occur on the teeth toward the back of the mouth, called molars and premolars. Their chewing surfaces contain grooves and pits where food debris can get trapped, attracting harmful bacteria. Children have an even higher risk of decay in these teeth, as they may not have yet mastered how to brush and floss those teeth. That's why we can paint a clear, thin barrier called dental sealants over these surfaces, protecting them from cavities for up to ten years.
Fluoride Treatments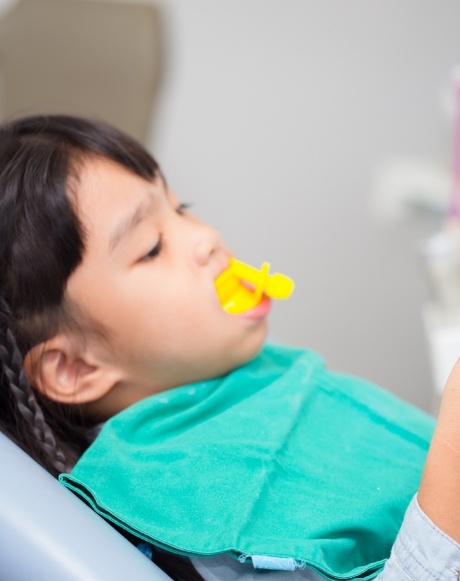 When the teeth are regularly exposed to fluoride, they become stronger and more cavity-resistant. In kids, fluoride can even fortify the adult teeth long before they've started growing in! This is why fluoride is frequently added to public drinking water and toothpaste. We also offer extra-strength fluoride treatments in our dental office; after cleaning your child's teeth, we'll painlessly apply a fluoride varnish in just a few minutes.
Tooth-Colored Fillings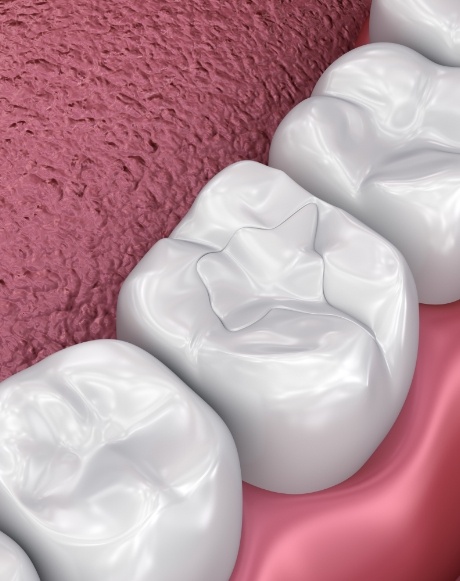 Even with preventive measures, the majority of kids will still develop cavities at some point. These days, we don't need to use metal fillings that instantly broadcast themselves in your child's smile. We instead use tooth-colored fillings, which are created from a putty-like material called composite resin. The resin can be shaded to blend in with the surrounding enamel, so your child can grin without their peers noticing their dental work.
Athletic Mouthguards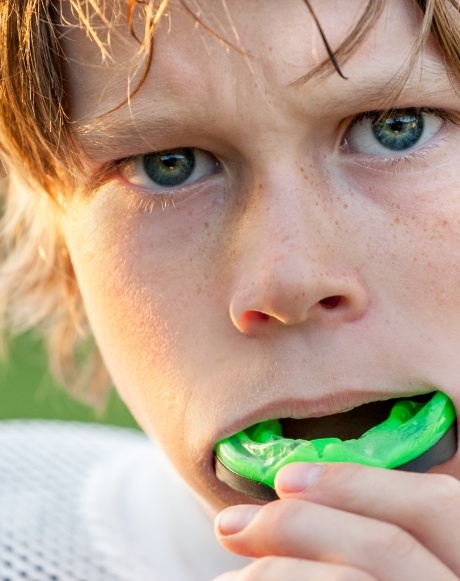 Just as you'd make sure your little one wears their helmet before playing sports, you should also have them wear an athletic mouthguard. While you can find mouthguards at most sporting goods stores, they're not customized for your child's unique bite. As a result, they're not as comfortable or effective as the personalized mouthguards we provide. With our mouthguards, your child's teeth will be greatly protected from severe injury without taking their attention away from the game.