Gum Disease Treatment – Marysville, OH
Giving Your Teeth a Healthier Home
Have your gums been bleeding, swollen, or tender lately? These are common signs of periodontal (gum) disease – an infection of the gums that affects as many as half of all adults in the United States. Without treatment, gum disease could cause your gums to recede, your teeth to fall out, and your risk of various medical conditions to increase. Fortunately, our team at Northwest Family Dental of Marysville is ready to help periodontal therapy. Call us today to learn more about your options for gum disease treatment in Marysville, OH!
Why Choose Northwest Family Dental of Marysville for Gum Disease Treatment?
Nitrous Oxide Available to Soothe Anxiety
Old-School Customer Service, Leading-Edge Technology
We Prioritize Your Comfort at All Times
Scaling & Root Planing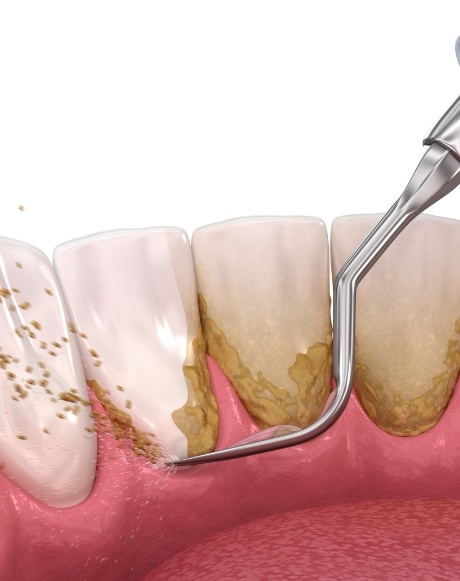 To target periodontal disease at its source, we have to give your teeth a deep cleaning that goes further than what we typically do during routine visits. This type of cleaning is called scaling and root planing. First, we break up and remove the plaque and tartar deposits that have accumulated on and below your gumline. Then, we smooth the rough surfaces of your teeth's roots, which encourages quick healing and discourages bacteria from building up in these areas.
Antibiotic Therapy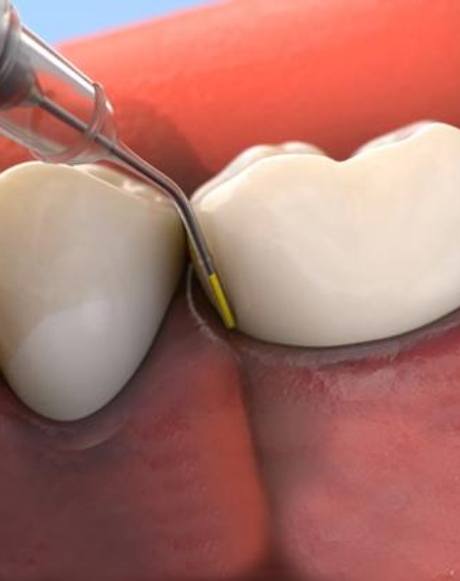 Sometimes, scaling and root planing aren't quite enough to clear out all of the dangerous bacteria from the deep pockets in your gums. For this reason, we may choose to perform antibiotic therapy in addition to your deep cleaning. We'll apply a topical antibacterial medicine, known as Arestin, to your gums. It will begin to spread throughout your gum tissue over the next several days or weeks, eliminating hard-to-reach bacteria along the way.