Cosmetic Dentistry – Marysville, OH
Making Smiles Look Their Absolute Best
Our top priority at Northwest Family Dental of Marysville is to create healthy smiles, but it's also important to feel confident about the way your teeth look. That's why we proudly offer several options for fixing your smile's flaws with cosmetic dentistry at our Marysville, OH dental office. Whether your teeth are stained, broken, or gapped, our dentists can come up with a personalized treatment plan to bring your dream smile to life. Schedule your consultation today by giving us a call!
Why Choose Northwest Family Dental of Marysville for Cosmetic Dentistry?
Experienced Dentists with Advanced Cosmetic Training
Friendly Dental Team in a Welcoming, Homey Dental Office
Flexible Dental Financing Offered
Veneers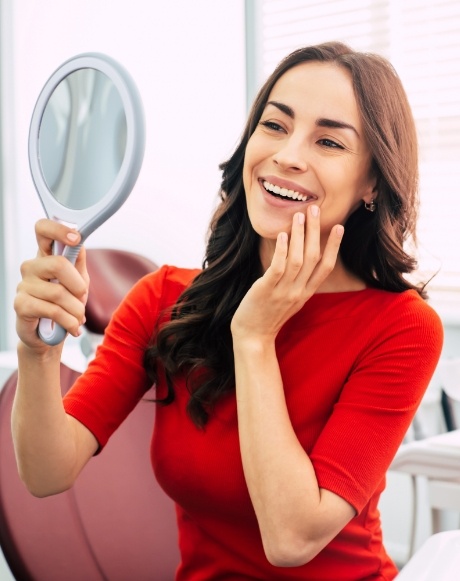 Practically any imperfection in your smile can be easily corrected with veneers – thin ceramic shells that are bonded to the fronts of the teeth. Once placed, veneers immediately cover up discoloration, chips, cracks, small gaps between teeth, or even small alignment issues. We can design and place veneers in as little as two appointments, and you can be sure that your results will be dazzling and natural-looking.
Metal-Free Dental Crowns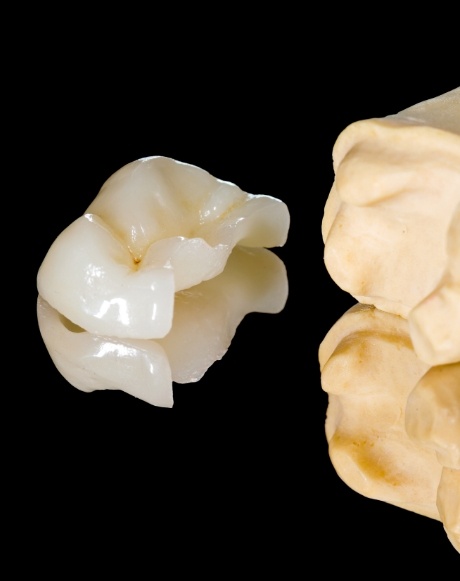 When a broken tooth needs fixing, you don't want a dark metal crown shining a spotlight on it. Luckily, you won't need to worry about that, as we offer dental crowns made from metal-free, lifelike materials such as porcelain and zirconia. Since these types of crowns can be meticulously shaded to mimic your natural teeth, no one – not even you – should be able to differentiate it from any other tooth!
Cosmetic Dental Bonding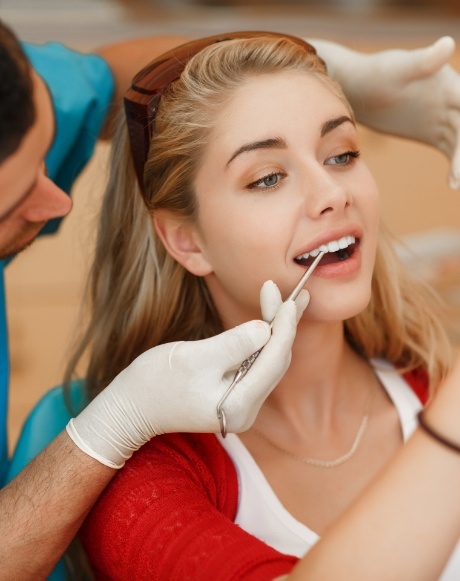 Perhaps the most convenient cosmetic dentistry service we offer, cosmetic bonding is perfect for addressing minor smile flaws in a single visit to our dental office. We simply take custom-shaded composite resin (which we also use for tooth-colored fillings) and sculpt it over the imperfections until they look as if they'd never existed in the first place. Bonding is quite a versatile solution, as it can correct small chips, gaps, cracks, stains, and more.
Teeth Whitening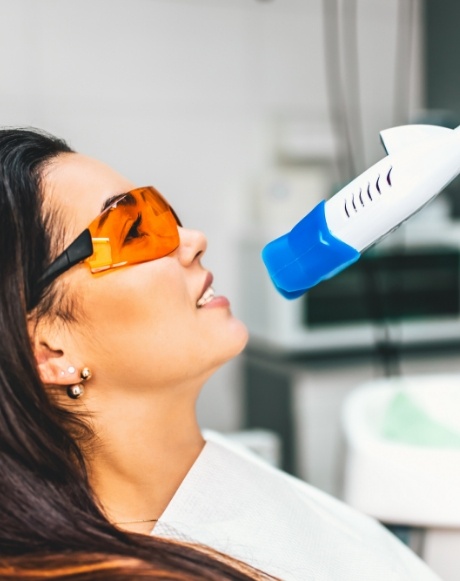 It's normal for teeth to discolor over time for all sorts of reasons, including tobacco, dark-colored foods and beverages, certain medications, and even the natural aging process. If you'd like to restore your smile's shine, you may have tried commercial teeth whitening products only to be disappointed with the lackluster results. Our professional-strength whitening treatments can brighten your smile much more quickly, comfortably, and dramatically. In addition to fast in-office whitening, we offer custom trays that you can use at home.
Gum Recontouring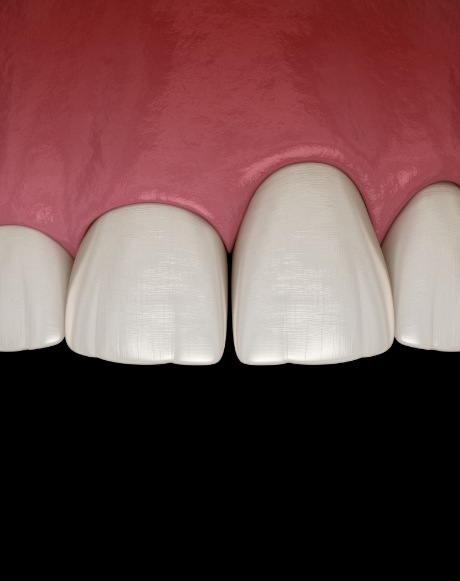 When you smile, does more gum show than teeth? If so, you'll be happy to know that we can correct "gummy smiles" with gum recontouring. We can use a soft tissue laser to trim the overgrown or uneven gum tissue, creating a more even appearance and letting your pearly whites shine.
Virtual Smile Design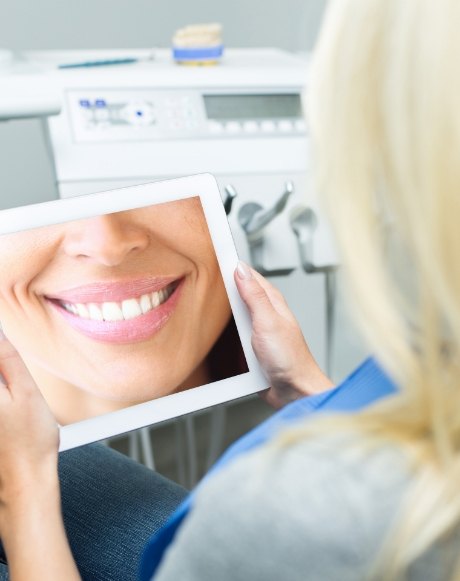 Maybe you're interested in a particular cosmetic service, but you don't want to commit to it without knowing how you'll feel about the results. Our virtual smile design system lets you preview any treatment before even starting! The highly advanced software can digitally modify a picture of your smile to show how it would look with whitening, veneers, or any other cosmetic service so that you can feel confident moving forward with the treatment.