Replacing Missing Teeth – Marysville, OH
Have a Complete Grin Again
As small as your teeth are, every single one of them is essential in preserving your oral health and your ability to speak and chew food. When even one tooth is lost, it could cause problems for your smile's health – and your self-confidence. If you'd like to have a complete grin again, then get in touch with our team at Northwest Family Dental of Marysville. Our dentists offer several possible solutions for replacing missing teeth at our Marysville, OH dental office.
Why Choose Northwest Family Dental of Marysville for Replacing Missing Teeth?
Friendly Dental Team in a Welcoming, Homey Dental Office
Dental Insurance Accepted & Benefits Maximized
Partners with Local Dental Implant Specialists
Dental Bridges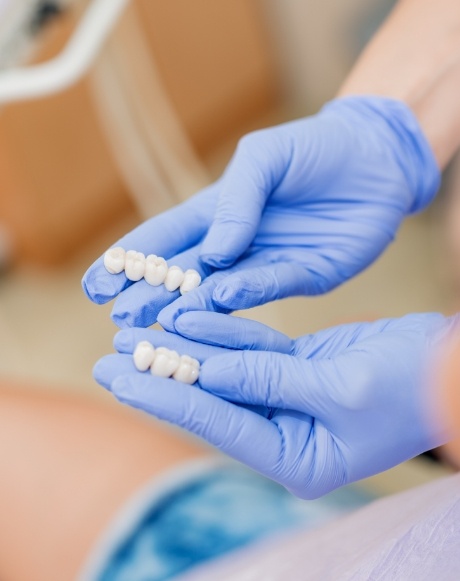 A dental bridge can be a great way to replace one missing tooth or even two or three in a row. With this method, a dental crown is fitted over the natural teeth on either side of the gap. These crowns then support the appropriate number of prosthetic teeth that flawlessly fill the empty space between them. As with crowns, we can craft your bridge from many possible materials, from lifelike porcelain to classically durable gold.
Dentures & Partials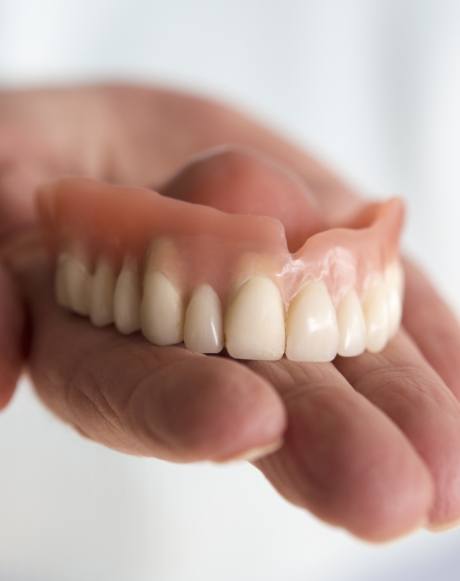 Full and partial dentures have given generations of people complete smiles after losing most or all of their teeth. Over the centuries, dentures have become increasingly comfortable and realistic to the point where today, they look almost exactly like the pearly whites you've lost. We can bring back an entire row of teeth with a full denture, or a specific number of teeth with a partial. Either way, your prosthetic will let you smile with confidence again.
Dental Implants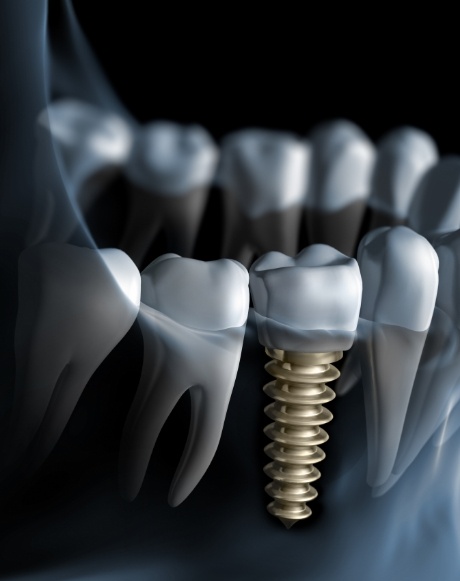 Compared to other tooth replacements, dental implants truly stand out. They're small titanium rods that one of our partnered oral surgeons places in your jawbone. Once the post has merged with the bone, it can support a dental crown. Several implants can even anchor a bridge or denture. Dental implants are able to last much longer than other options, and they'll never shift out of place in your mouth.