Meet Our Dental Team – Marysville, OH
Ready to Meet Your Smile's Needs
Many of our team members have been at our dental office for years and years, so they have plenty of experience helping our patients feel less like they're at a dentist's office and more like they're visiting a family member. They'll make sure that everything about your experience with us, from scheduling appointments to performing procedures to discussing financial options, is smooth and stress-free the entire time. You can start getting to know our team members by reading their bios below!
Dyan – Office Manager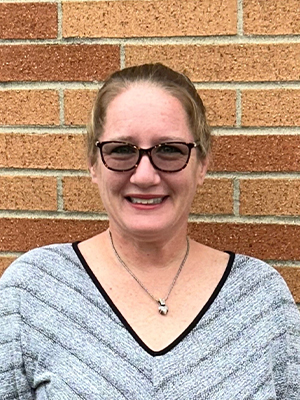 Born and raised in Columbus, OH, Dyan has well over two decades of experience in the field of dentistry. She studied at The Ohio State University and Columbus State University, earning certifications in implants, CPR, and radiography. She also underwent training in sleep studies and sedation dentistry. Today, she loves working with her team and helping patients achieve their best smiles.
Outside of work, Dyan enjoys her time with her family, friends, and pets. She likes doing outdoor activities, listening to music, and practicing arts and crafts. One interesting thing about her: she was married on a yacht!
Lisa - Dental Assistant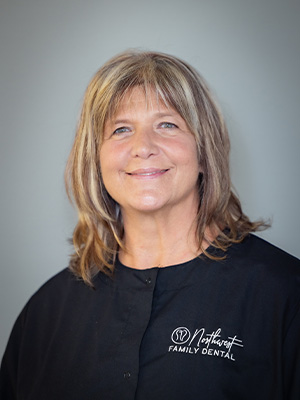 Lisa grew up in Michigan! In addition to being certified in X-rays and CPR, she has nearly three decades of experience in the world of dentistry. For her, the best thing about her job is the people she works with and her patients.
One of Lisa's favorite things to do outside the office is spend time with her five grandchildren. Other hobbies of hers include fishing and house remodeling with her husband!
Natalie – Dental Assistant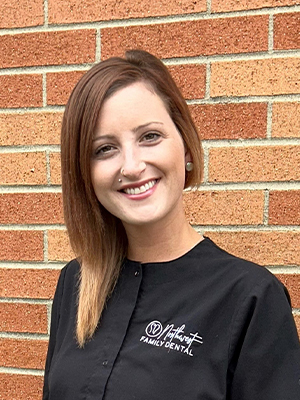 Natalie joined our team in July of 2023, bringing three years of experience in the dental field with her. As for her studies, she attended Edison Community College as well as Clark State and Penn Foster EDU. Now, she is CPR/AED certified, ICE certified, and working on becoming a CDA through DANB! When asked what she loves most about her job, she shared that it's seeing how relaxed and happy patients are when they realize how easy their treatment actually was.
Natalie has always called Ohio home, and she's now raising two little boys, Clayton and Ridge! She loves taking them to the pool, riding four-wheelers with them, and boating – pretty much anything outside. Here's a fun fact about her: she worked in banking for eight years prior to joining the dental field.
Rebecca - Dental Hygienist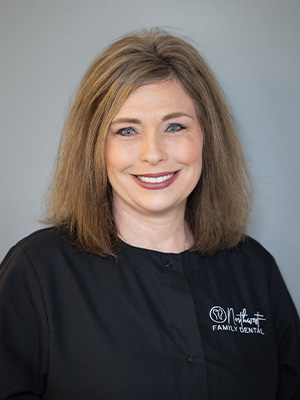 An Ohio native, Rebecca has been a member of our team for over a decade now! Throughout her time on our team, her favorite part of her job has continued to be building relationships with patients. As for her studies, she attended Rhodes State and has undergone additional training in the administration of nitrous oxide, CPR, and more.
Rebecca has two daughters, Brianna and Vanessa. The first is a student at Miami University and the second is in high school. Here's a fun fact about Rebecca: she used to be a flight attendant!
Sarah - Dental Hygienist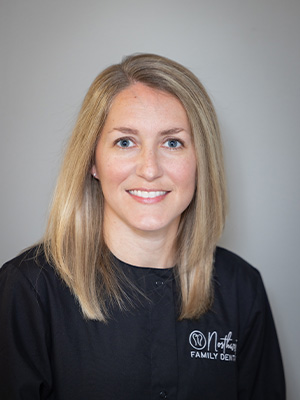 An Ohio native, Sarah attended Rhodes State College and has nearly two decades of experience in the world of dentistry. Plus, she has completed additional training on local anesthesia and administering nitrous oxide. However, her favorite part of her job is getting to know her patients and helping them have a healthy mouth.
At home, Sarah has a husband, two daughters, and a dog, Winnie. She loves spending her free time with family, vacationing, and watching sports!