Preventive Dentistry – Marysville, OH
Safeguarding the Health of Your Smile
To keep your smile safe from issues like tooth decay and gum disease, you'll need to do more than brush and floss at home. Daily oral hygiene is essential, but you should also come see us at Northwest Family Dental of Marysville on a regular basis for dental checkups and teeth cleanings. These visits for preventive dentistry in our Marysville, OH dental office help our dentists ensure your smile remains healthy, confident, and problem-free! Contact us to set up your next appointment.
Why Choose Northwest Family Dental of Marysville for Preventive Dentistry?
Homey, Welcoming Dental Office
We Treat Patients of All Ages Like Family
Soothe Your Nerves with Nitrous Oxide Sedation
Dental Checkups & Teeth Cleanings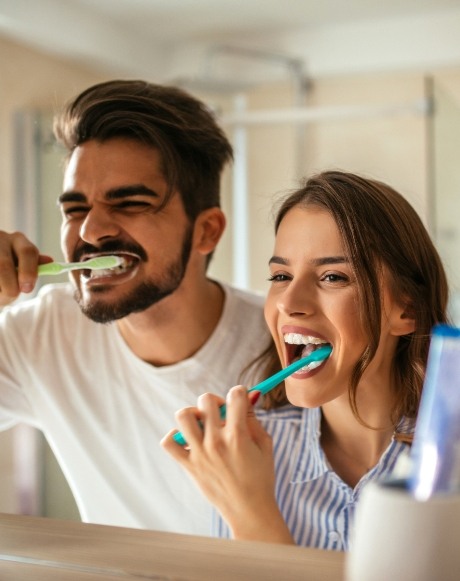 For most patients, we recommend attending two dental checkups and cleanings each year. These short, simple appointments play a huge role in keeping your smile healthy for the long term. They allow us to identify tooth decay, gum disease, and other oral health concerns early on, leading to more conservative and cost-effective treatments. We'll also be able to professionally clean your pearly whites, leaving them brighter and healthier.
Nightguards for Bruxism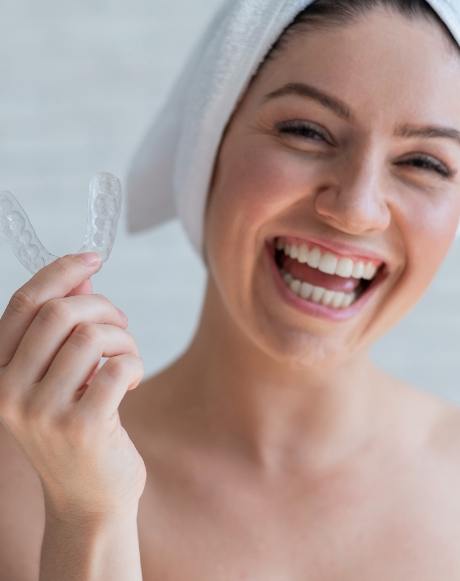 If you tend to wake up with a sore jaw, or your teeth are looking flat and worn, then you might be unknowingly clenching and grinding your teeth in the night. Known as bruxism, this condition can seriously weaken your teeth over time, increasing their risk of fracture and decay. By fitting you with a custom night guard, our dentists can help you mitigate such damage. This tray creates firm yet comfortable cushioning between your upper and lower teeth, protecting them as you sleep.
Fluoride Treatments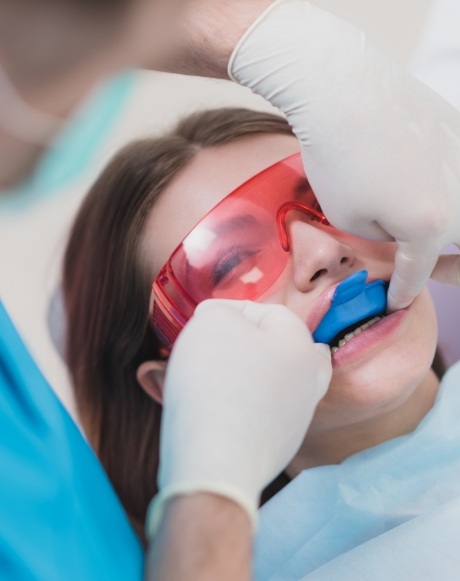 Lost tooth enamel can't be replaced, but getting plenty of fluoride will go a long way toward preserving and strengthening the enamel you still have. Fluoride is often added to public water sources, toothpaste, and mouthwash due to research demonstrating that it dramatically decreases the risk of tooth decay when regularly exposed to the teeth. When our team has finished cleaning your teeth, we can quickly paint them with a concentrated fluoride coating that should keep them well-protected against cavities for the next several months.
Oral Cancer Screenings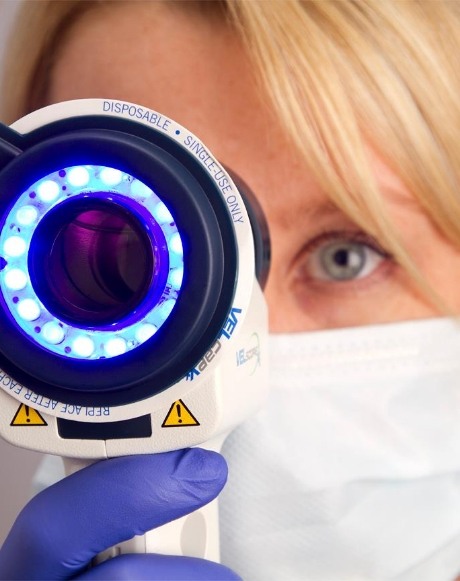 Despite being the sixth most common type of cancer, oral cancer far too often remains undiagnosed until the later stages, when it might be fatal. Our dentists screen for oral cancer as part of your regular checkups in the hopes of detecting any worrying signs long before it reaches that point. If we notice any potentially cancerous abnormalities in the tissues in your mouth, we can refer you to the appropriate specialist to receive an official diagnosis.