Emergency Dentistry – Marysville, OH
Healing Smiles and Relieving Pain
Dental emergencies can strike a person of any age at any time, and our team at Northwest Family Dental of Marysville is prepared to help no matter what you need. Whether your tooth is broken, in severe pain, or fully knocked out, contact our dental office as quickly as you can, so we can start repairing your smile. We're usually able to see emergency dental patients the same day they call, even on weekends or after-hours, so call our team to schedule your urgent visit for emergency dentistry in Marysville, OH!
Why Choose Northwest Family Dental of Marysville for Emergency Dentistry?
Same-Day Emergency Visits
We Welcome Every Member of the Family
Calming Nitrous Oxide Sedation Available
How We Treat Dental Emergencies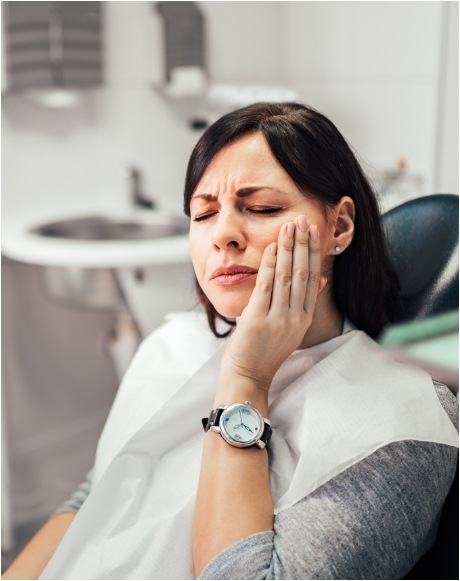 Schedule your appointment right away – As soon as you notice a dental problem that needs immediate attention, please call us. When you do, one of our team members will ask you questions about what you're going through, evaluate the urgency of the situation, book a visit accordingly, and provide pain-management tips in the interim.
Identify the problem – During your appointment, one of our dentists will examine the area of your mouth that is bothering you to determine the cause of the issue. Additionally, they'll relieve any immediate pain you might be feeling.
Discuss your treatment options – After the exam, our dentists will break down what they found and give you a thorough picture of how it's impacting your oral health. They'll then suggest a plan to treat the problem and prevent it from arising again later on.
Start restoring your smile – Once we've discussed the estimated costs and timeline that come with your treatment, we can move forward and begin repairing your smile.
The Most Common Dental Emergencies
Even if you're not sure whether the issue you're facing "counts" as an emergency, we ask that you give us a call anyway. It never hurts to be safe, and dental problems tend to get worse when left untreated. Until then, you can find some helpful information below about many of the most common dental emergencies that we see.

Toothaches

Chipped
Tooth

Cracked
Tooth

Sensitivity to
Hot & Cold

Knocked-Out
Tooth

Lost Filling
or Crown

Broken
Denture

Loose
Tooth

Gums, Lip or
Tongue Injury

Jaw Pain or
Clenching

Something Stuck
Between Teeth
Understanding the Cost of Dental Emergencies
Not all dental emergencies are the same, so the cost of treating them can be quite different from one patient to another. An aching tooth, for example, might be fixed with a simple filling, or it may require a more extensive and costly treatment like root canal therapy. Regardless of what your smile needs, we'll make sure you're fully aware of the costs associated with your care beforehand. We also take most dental insurance plans and offer CareCredit financing.
Keys to Preventing Dental Emergencies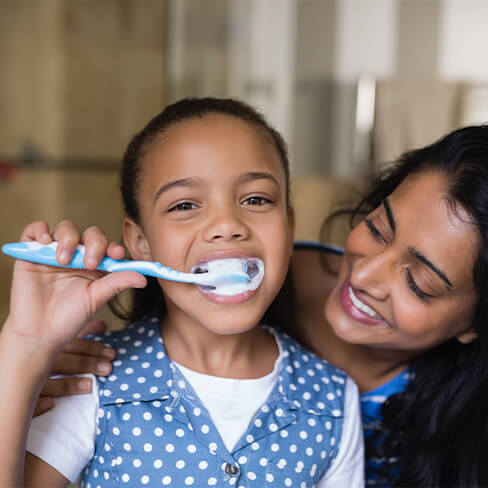 Taking a few simple precautions can help keep your smile out of harm's way. Remember to:
Prevent small dental problems from getting worse by brushing and flossing every day and seeing us for your six-month checkups and cleanings.
Safeguard your teeth by asking us about a night guard if you grind your teeth during sleep, wearing a mouthguard if you regularly play sports, and not using your teeth to open containers or packages.
Try to avoid chewing or biting on hard items that could chip or crack your teeth, such as pencils or ice cubes.