Invisalign – Marysville, OH
Achieve Your Dream Smile Without the Metal
Long gone are the days of addressing misaligned teeth and uneven bites with metal brackets and wires! Although traditional orthodontics continue to be reliable and effective, Invisalign offers the same beautiful results in a much more aesthetic way. Plus, the average treatment timeline is significantly shorter, averaging around 12-18 months. If you would like to learn more about this popular teeth-straightening solution, give our team a call or read on!
Why Choose Northwest Family Dental of Marysville for Invisalign?
Preferred Invisalign Provider
Multiple Financial Solutions Available
Comfortable, Modern Dental Office
How Invisalign Works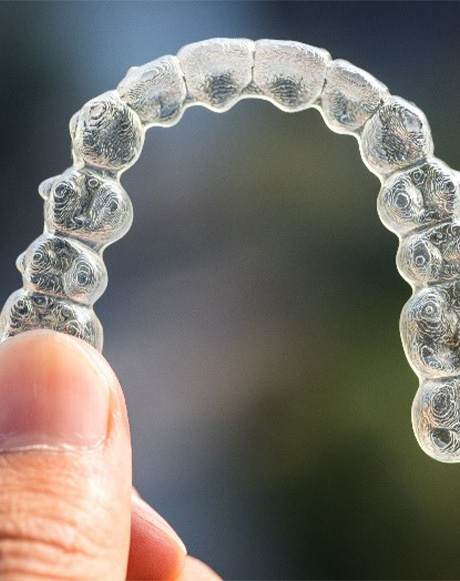 In short, Invisalign uses a series of clear aligners to guide your teeth into their perfectly aligned positions. You'll wear them for 20-22 hours a day, and after 7-14 days (the exact time depends on your specific treatment), you'll move onto the next one. This process will repeat until you've worked through the entire series. At this point, we will give you a retainer to prevent your teeth from moving back to their previous, misaligned positions.
Indications for Invisalign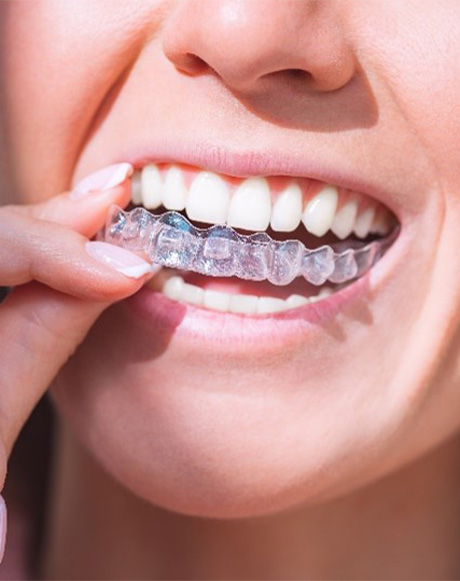 Fortunately, Invisalign isn't just aesthetically-pleasing; it's also quite versatile! Although severe cases of malocclusion require traditional braces, the clear aligners can help patients with the following orthodontic problems:
Crowded Teeth
The unique crevices created from overcrowded teeth can negatively impact your bite and your oral health. Not to mention the detrimental effect on your self-esteem. Don't worry – Invisalign has helped millions of patients with crooked, overlapping teeth achieve the balanced, beautiful smiles they've always wanted, and there's a good chance the clear aligners can do the same for you!
Gaps Between Teeth
Spaced-out teeth are another orthodontic concern that can impact the look, function, and health of your smile. With Invisalign's clear aligners, we can gradually close the gaps, and you can watch the entire process unfold right before your eyes!
Bite Alignment
If you have an overbite, crossbite, or any other bite problem, then you may have a hard time chewing your food properly. Furthermore, you might subconsciously grind or clench your teeth, which can result in premature wear and tear. Fortunately, Invisalign can address bite issues as well!
The Benefits of Invisalign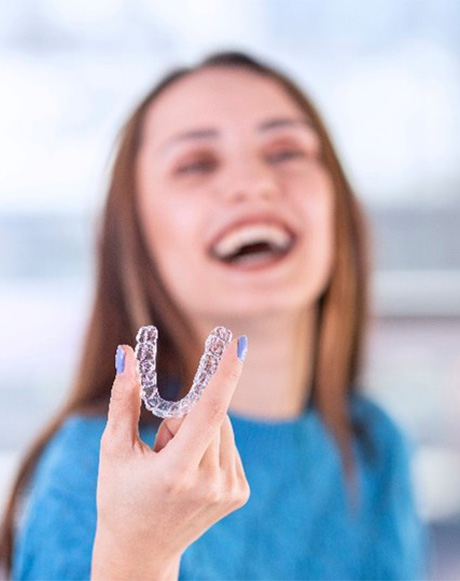 These are a few of the many reasons more than 12 million patients have chosen to straighten their teeth with Invisalign:
See-through aligners
No dietary restrictions
Shorter average treatment timeline
Easy oral hygiene
Fewer check-in appointments
How Much Does Invisalign Cost?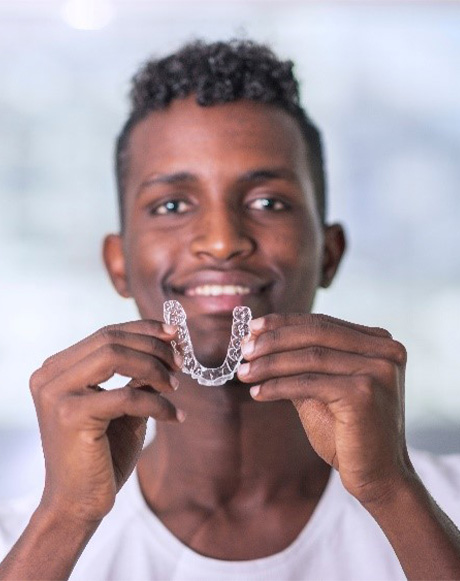 Since the Invisalign process doesn't look the same from patient to patient, several factors need to be considered in order to provide an accurate price. The severity of your misalignment, if you need to straighten one or both arches of teeth, and how many trays you'll need are just a few things we will take into account at your consultation. At this visit, we will learn more about your dental needs and provide you with an estimate. Of course, we will also review the available financial solutions, like flexible financing and dental insurance.