Invisalign – Marysville, OH
Achieve Your Dream Smile Without the Metal
Long gone are the days of addressing misaligned teeth and uneven bites with metal brackets and wires! Although traditional orthodontics continue to be reliable and effective, Invisalign offers the same beautiful results in a much more aesthetic way. Plus, the average treatment timeline is significantly shorter, averaging around 12-18 months. If you would like to learn more about this popular teeth-straightening solution, give our team a call or read on!
Why Choose Northwest Family Dental of Marysville for Invisalign?
Preferred Invisalign Provider
Multiple Financial Solutions Available
Comfortable, Modern Dental Office
How Invisalign Works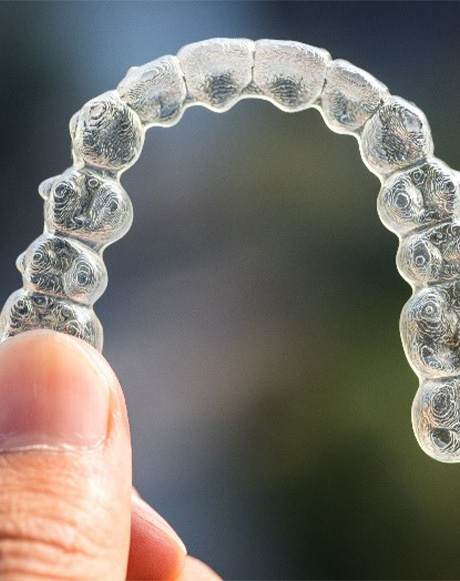 In short, Invisalign uses a series of clear aligners to guide your teeth into their perfectly aligned positions. You'll wear them for 20-22 hours a day, and after 7-14 days (the exact time depends on your specific treatment), you'll move onto the next one. This process will repeat until you've worked through the entire series. At this point, we will give you a retainer to prevent your teeth from moving back to their previous, misaligned positions.
Indications for Invisalign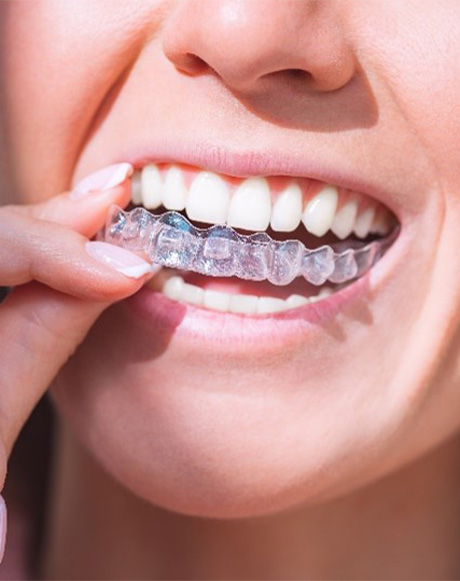 Fortunately, Invisalign isn't just aesthetically-pleasing; it's also quite versatile! Although severe cases of malocclusion require traditional braces, the clear aligners can help patients with the following orthodontic problems:
Crowded Teeth
The unique crevices created from overcrowded teeth can negatively impact your bite and your oral health. Not to mention the detrimental effect on your self-esteem. Don't worry – Invisalign has helped millions of patients with crooked, overlapping teeth achieve the balanced, beautiful smiles they've always wanted, and there's a good chance the clear aligners can do the same for you!
Gaps Between Teeth
Spaced-out teeth are another orthodontic concern that can impact the look, function, and health of your smile. With Invisalign's clear aligners, we can gradually close the gaps, and you can watch the entire process unfold right before your eyes!
Bite Alignment
If you have an overbite, crossbite, or any other bite problem, then you may have a hard time chewing your food properly. Furthermore, you might subconsciously grind or clench your teeth, which can result in premature wear and tear. Fortunately, Invisalign can address bite issues as well!
The Benefits of Invisalign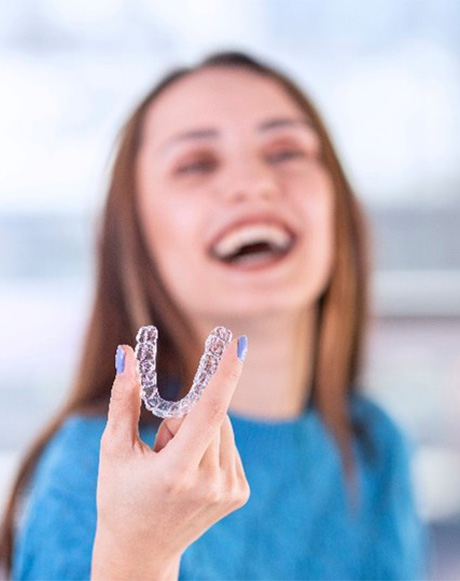 These are a few of the many reasons more than 12 million patients have chosen to straighten their teeth with Invisalign:
See-through aligners
No dietary restrictions
Shorter average treatment timeline
Easy oral hygiene
Fewer check-in appointments
Understanding the Cost of Invisalign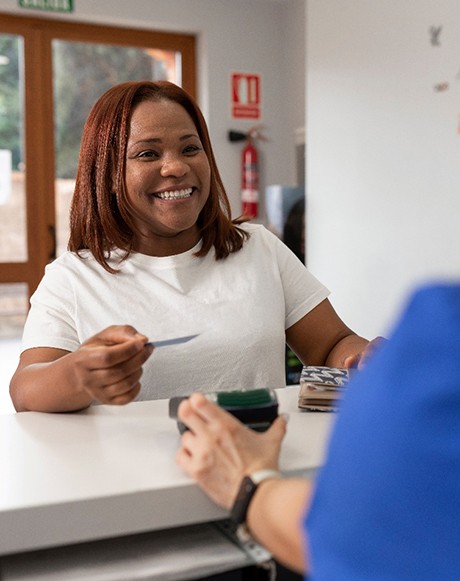 Since the Invisalign process doesn't look the same for every patient, several factors need to be considered in order to provide an accurate price. The severity of your misalignment, if you need to straighten one or both arches of teeth, and how many trays you'll need are just a few things we will take into account at your consultation. At this visit, we will learn more about your dental needs and provide you with an estimate. Of course, we will also review the available financial solutions, like flexible financing and dental insurance.
Factors That Affect the Cost of Invisalign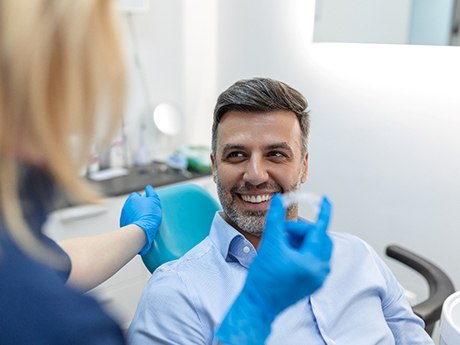 There are three main factors that our team at Northwest Family Dental Marysville will take into account while putting together the estimated cost of your Invisalign treatment, including:
Whether You Will be Straightening Both Arches: In most cases, we recommend straightening both of your arches together to minimize the chances of developing a bite problem, which can more easily occur if you just treat one arch. However, if your specific case only involves the treatment of a single arch, it will be less costly.
The Complexity of Your Case: Invisalign aligners can address a wide range of orthodontic issues, ranging from simple aesthetic problems like slight misalignment to more functional issues like bite problems.
The Length of Treatment & Number of Aligners Necessary: Directly tied to the complexity of your case is the length of your treatment and number of aligners you'll need. Simpler cases typically take less time to correct and fewer trays, making them less costly.
Invisalign vs. Smile Direct Club™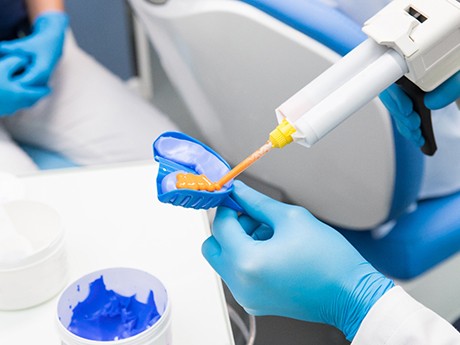 While mail-in aligner systems may seem tempting due to their convenience and pricing, it's important to look at the facts and not just the cost. When you undergo Invisalign treatment, your entire process will be overseen by a trained professional, from the impressions being taken to each progress check to make sure the aligners are working as intended. With mail-in systems like Smile Direct Club™, you won't have this comfort or professional oversight, leaving more room for errors to occur, like oral health issues developing as a result of ill-fitted trays. In the long-run this can be the more costly and anxiety-inducing option, despite it having the lowest up-front price tag.
Does Dental Insurance Cover Invisalign?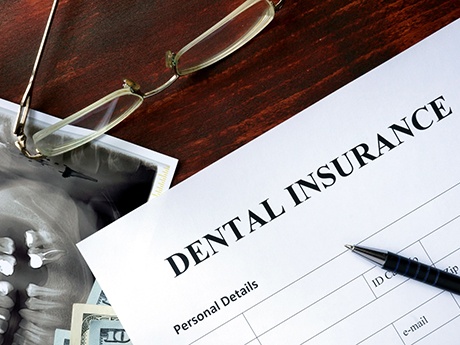 The great news is that many dental insurance plans offer some type of coverage for Invisalign aligners. Although, this can vary from plan-to-plan, so you'll need to contact your insurance provider directly to find out if this is the case for you. At Northwest Family Dental Marysville, we're proudly in-network with several major dental insurance companies, from Delta Dental to Bluecross Blueshield and more. This means that you'll receive maximum savings when you choose us as your trusted dental office if your plan's benefits cover orthodontics services.
Options for Making Invisalign Affordable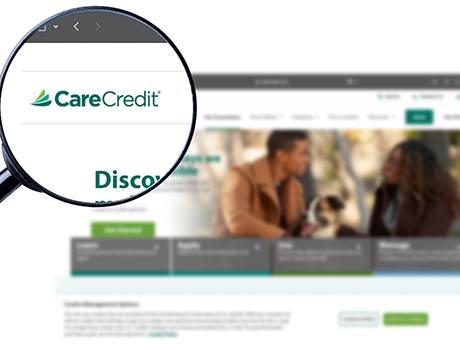 If you're uninsured or underinsured, or your plan doesn't cover Invisalign, we also partner with trusted third-party financers like CareCredit and Cherry to split the cost of treatment into manageable monthly payments. Our In-House Membership Plan is a great alternative for those without dental insurance coverage as well. When you pay a flat annual fee, you can receive coverage for all of your basic services as well as a 20% discount on other treatments, like Invisalign.
Invisalign FAQs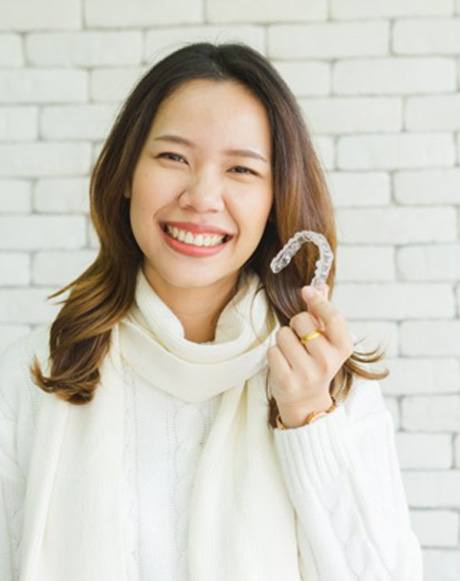 Interested in straightening your smile in a discreet and comfortable method? By choosing Invisalign, you'll be able to achieve your dream look without worrying about cumbersome metal brackets and wires. Even so, you may have some questions that you'll want answered before committing to this orthodontic process. To help you feel more confident about your decision, we've compiled some of the most commonly asked questions about Invisalign in Marysville. Feel free to reach out to us if you don't see the information you're looking for!
Can You Eat with Invisalign?
While you won't have any metal wires and brackets in your mouth, this doesn't mean you can eat at any time during the process. You should always remove your clear trays before enjoying a meal or drinking anything other than non-flavored water. Not only can this stain your aligners, but the pressure can also damage and ruin them, interfering with or delaying your treatment. As long as you don't have your clear trays in your mouth, you can feel free to eat whatever you want. Just be sure to store your aligners in a protective case while you chow down.
How Long Does Invisalign Take?
It can typically take patients around 12 to 18 months to completely straighten their smiles with Invisalign. Of course, the exact timeframe will depend on a wide variety of factors, including the complexity of your bite misalignment and your level of commitment to your treatment plan. Milder orthodontic problems can often be completed in as little as six months. On the other hand, more severe misalignment might require 18 months for proper adjustments. This is still four months shorter than what you'd expect from traditional braces, making Invisalign an incredibly popular option.
Does Invisalign Hurt?
Unlike metal braces that consist of wires and brackets, Invisalign aligners are made of dental plastic that is specifically designed to fit your unique smile. Since the material is smooth, you won't expect any mild discomfort or soreness while wearing them—other than the gradual movement of your teeth. This is only the gentle pressure placed on your pearly whites to get them in their proper positions. And while it can take some time to get used to each new series of clear trays, they should begin to feel more comfortable in no time. If necessary, feel free to take over-the-counter pain relievers and/or use an ice pack.
What Are Invisalign Attachments?
Before, only those with milder instances of bite misalignment were qualified for undergoing Invisalign. Now that we have attachments and buttons, patients who are struggling with more severe orthodontic problems can also be eligible for the process! Invisalign attachments are tiny bumps that are fused to your teeth with composite resin. They're virtually invisible and specifically designed to help grip your pearly whites to guide them into their proper positions. Buttons, however, are made to attach or support elastic bands, which can make the treatment more enjoyable for patients with malocclusions. Even with all these accessories, your aligners will still be entirely removable, meaning you can enjoy benefits like munching on your favorite meals.