Orthodontics – Marysville, OH
Aligning Teeth for Healthier Smiles
In addition to the aesthetic benefits that come with straight teeth, they may also improve your oral health. Misaligned teeth can be harder to clean; you might miss some areas when brushing and flossing, so cavity-causing bacteria may be more likely to gather in these spots. One easy way to get a straighter, healthier smile is with braces from Northwest Family Dental of Marysville. Learn about your options for orthodontics in Marysville, OH by calling us today!
Why Choose Northwest Family Dental of Marysville for Orthodontics?
We Treat Patients of All Ages Like Family
Gentle Dentists Who Listen to Your Needs
Dental Insurance Welcome & Flexible Financing Available
Invisalign® Clear Braces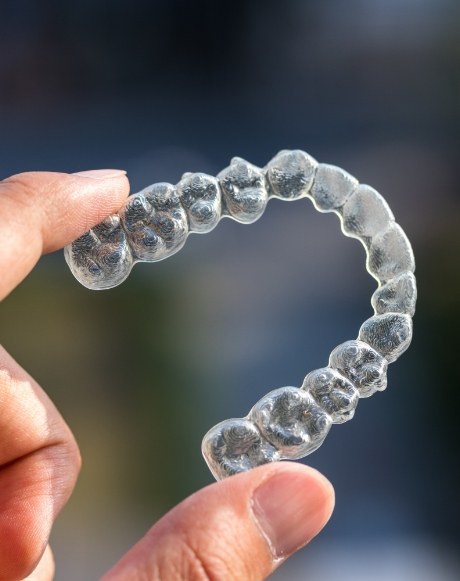 Invisalign lets adults and older teenagers straighten their pearly whites without having to deal with any of the hassles of traditional braces. With these clear plastic aligners, the people around you shouldn't even be able to notice that you're undergoing treatment. You'll also be able to remove these aligners whenever you need to. So, you won't have to restrict your diet or brush and floss around awkward wires and brackets.