Caring Dentist — Marysville, OH
Get to Know Dr. Gary Kennedy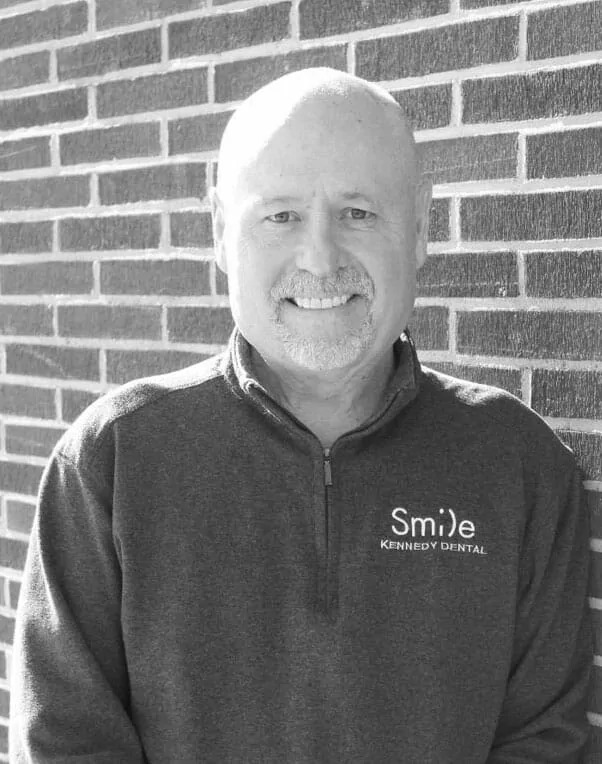 Dr. Gary Kennedy is a Marshall University graduate and comes from South Point, Ohio. He graduated from the Ohio State University's College of Dentistry in 1983. Drs. Larry and Gary are eleven months apart in age, and we will let you guess who is older. After having a private dental office in Northwest for fifteen years, he moved into his new dental office in the Indian Meadows business plaza in Huntsville, Ohio close to the beautiful Northwest recreational region. The brothers created Kennedy Dental in 2000 by remodeling and expanding the Huntsville/Northwest location and opening the new Marysville dental office.
Dr. Gary values continuing education and has attended numerous dental seminars to keep informed of the latest technology and advancements in dentistry. Dr. Gary spent several years teaching dental hygiene at Rhodes State. Dr. Kennedy's professional affiliations include the American Dental Association, the Ohio Dental Association, the Central Ohio Dental Forum, the Columbus Dental Society, and the Seattle Study Club. He has also taken several missions trips to the Dominican Republic and has participated in numerous dental health programs.
His personal interests include hunting, golfing, and spending time outdoors with his dogs. Dr. Gary and Angie have been together for many years. Angie creates his beautiful lab work. They enjoy spending time with their grown children Brandon (JongHee) Cho and Arah (Will) Cheng. Recently, Dr. Gary and Angie were thrilled to welcome their granddaughter, Olivia Cheng.